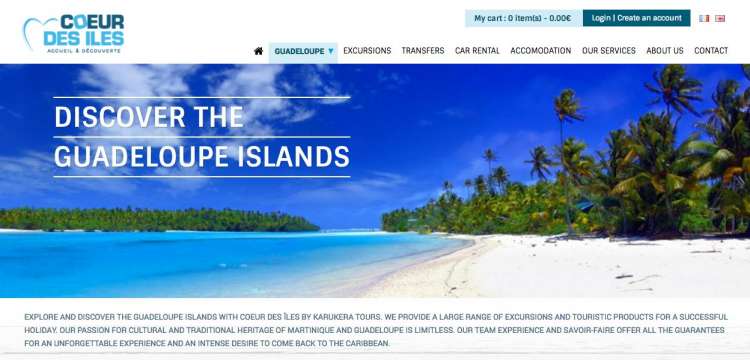 Cœur des Iles
Coeur des Iles, our privileged partner, offers à la carte excursions. Visit the outbuildings, go on an adventure in a 4X4, sail aboard magnificent catamarans, discover the flavors of our islands, just ask!
Coeur des Iles Guadeloupe Airport Caribbean Pole Freight Zone 97139 Abymes
Tel : 0590 21 71 74
Coeur des Iles Martinique Z.I La jambette BP 292
Tel : 0596 50 28 86
---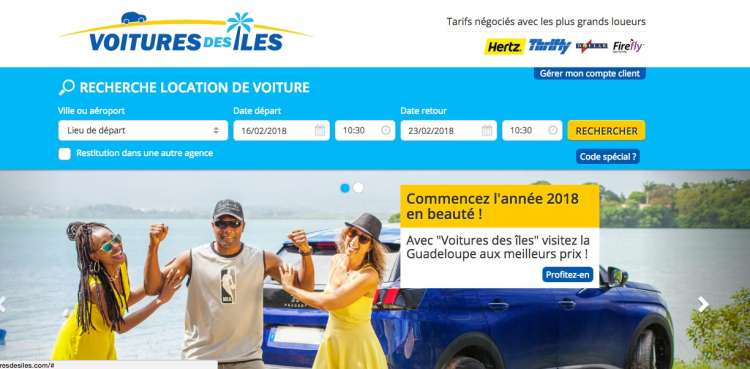 Voitures des Îles
Car rental price comparison
Cars of the Islands offers car rental in Guadeloupe, Martinique, Guyana and many other destinations in the Caribbean and Indian Ocean at the best prices.
Throughout the year, our exceptional promotions guarantee you a cheap car rental on the most beautiful islands: Guadeloupe, Martinique, Saint Barth, Saint Martin, Marie-Galante, Guyana, Dominican Republic, Reunion Island, Mauritius, Mayotte. Just click to compare!
Economy, road, utility or all-terrain cars, we offer a varied range of vehicles adapted to all your needs! Your car rental can be made directly at Pointe-à-Pitre (Guadeloupe), Fort-de-France (Martinique) or Cayenne (Guyana) airports. Have a good trip !